Although it isn't something we do very often, I do really enjoy fisting. It is incredibly intimate and always pushes me into a kind of subspace, where i'm lost to the sensations of what PurpleSole is doing. Having PS so in control of my body and filling me up with more than it possibly seems like I could take.
Fisting is something I have occasionally asked PS for after sex if I feel a need to be filled even more. This isn't something I would usually ask as I would be too embarrassed, but after some great sex I am more relaxed and feel free to want the 'naughty' things.
Before fisting
The best way to get a positive experience from fisting is to ensure that the receiver is as comfortable as possible. Have a long bath or turn the temperature up so that being cold isn't an issue, especially during the winter months. 
Depending on where you are playing prepare an appropriate place to play, comfortable but also ready for mess. Nearby washable materials would be a good option. 
Be clear about what is going to happen and what to expect. Given the nature of what is about to happen it is more than likely that a whole fist may not make it inside. Regardless, this doesn't mean that pleasure can't be had for both partners. 
Fisting
preparations
Whenever I consider fisting littlegem vaginally I look at her menstrual cycle. Depending on the time of the month the cervix is at different height so its important to consider this as you don't want to cause discomfort or pain. 
Prepare for a build up that will relax your partner and put them at ease as they are giving up a lot of control. They need to be comfortable trusting you with their body. Establish plenty of skin to skin contact before play gets sexual, don't make it all about the fisting. When we are both happy to proceed we may now begin. 
Fisting is not something we tried before our D/s, I am not even sure I thought it would be possible to do let alone actually want to try it. Things that happened in porn videos always seemed so unrealistic, harmful even and I thought there was no way my body would be able to take it. Now I realise that it is more to do with mind over matter. If I am completely relaxed and trust PS with my body, it is amazing what he can make it achieve.
Gloves
Although it's by no means necessary, I enjoy using latex gloves when fisting. There are a few reasons for this. Firstly as much as you think you've trimmed your nails you don't want to catch any sensitive skin, a gloved hand makes this much less likely. 
You will be using a lot of lube. There is no escaping this, lube your hand, lube your partner inside and out and accept that there is going to be a mess. Wearing a glove makes the clean up a little easier afterwards, take off and bin. 
The other part of wearing gloves is that it plays to littlegem's preference to be inspected. If you wanted to ramp it up you could don a white lab coat and turn it into a medical examination scene. 
Communication whilst fisting
Communication is super important. Asking your partner if they are comfortable. By starting with a couple of fingers you can get them used to the sensations and ask whether they'd like to have another finger inside. 
Your partner will most likely want to be encouraged, use phrases that they enjoy to enhance their pleasure. Tell them how well they are going, maybe a "good girl". If humiliation is more their thing tell them how much they enjoy taking more, how greedy they are to be pleasured in such a way. Of course all this would be communicated prior to play. 
Wanting something compared to being told that or made to want something is completely different for me and has a huge affect on my body. It is really hard to explain but I will do my best. I really enjoy being fisted but just wanting it isn't usually enough for me. With my wanting it PS can use his fingers, perhaps his thumb to. But to really get my body to let go PS has to make me want it. Using the right words shifts my mind and I become more malleable to what he wants. The times that he can put his whole fist inside me usually are a success after this shift has happened. 
Squirting
Fisting is very messy for us, not just because of the lube, the pressure of PS's hand filling me always seems to make me squirt. A lot. This is difficult for me as although I really like losing control and squirting, I do find it embarrassing. Erotic humiliation is certainly one of my kinks. PS will use this often during fisting, telling me what a dirty girl I am because of the mess I am making. 
I don't know if it is the same for everyone but certainly for me I find it difficult to squirt when completely full inside. Usually PS will move his fingers out slightly and then the release will happen. 
If squirting does occur, expect to need more lube as it can be 'washed away'.
Four fingers and more
If play goes well expect pleasure to increase as the number of fingers increases. Keep motions gentle until you are happy to apply more pressure. Inserting the knuckles are always going to be the most difficult part as they form the widest part of the hand when inserted. Be prepared to stop here if discomfort is too much. 
One of the mistakes I made to begin with was to have my hand the wrong way up. If littlegem is on her back the palm of my 'duck hand' is facing down, not up. It fits inside a lot better is much more comfortable for both of us. The knuckles of my hand then rub against her G-spot.
Fisting is much more intimate than the name suggests. A lot of trust and communication is required and the sensation of having your hold hand consumed is connective in an incredible way.
As I wrote before fisting isn't something we do regularly and getting to the stage where PS is able to make a fist inside me and fuck me with it, we have done even less. But the feeling once PS has completely closed his fist and is slowly thrusting it whilst inside me is immense. It feels so incredibly full and like I will just burst. Although my head is floaty at this point it still occasionally tries to shift back to thinking it is impossible and too much. 
It takes a lot of PS using the right words to keep me where I need to be to carry on. A couple of times the play has ended with my mind tipping over and then declaring that he needs to get out. Of course this is done incredible gently so as not to cause any damage and PS would move his hand back to the 'duck position' first.
Anal fisting
I feel like I might write this too often, but I love anal. So of course we have tried fisting anally as well. As it was a while ago and my memory gets pretty hazy during certain sexual play I can't write too much about it. But I remember really having a great time and certainly wanting to try it again. I don't think PS got as far as a whole fist but at the time I really couldn't care or know.
 Sometimes it feels as if with fisting it becomes a bit of a competition of how much can you fit. But for me that really doesn't matter, if it feels great than who cares if it's a whole fist or not. Although I do like being told how much is being put inside me but I think that's just part of kink for me.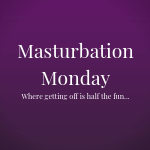 The prompt for Kink of the Week is Fisting, click to read others experiences with it.